M
o
r
o
c
c
o
Yves Saint-Laurent Museum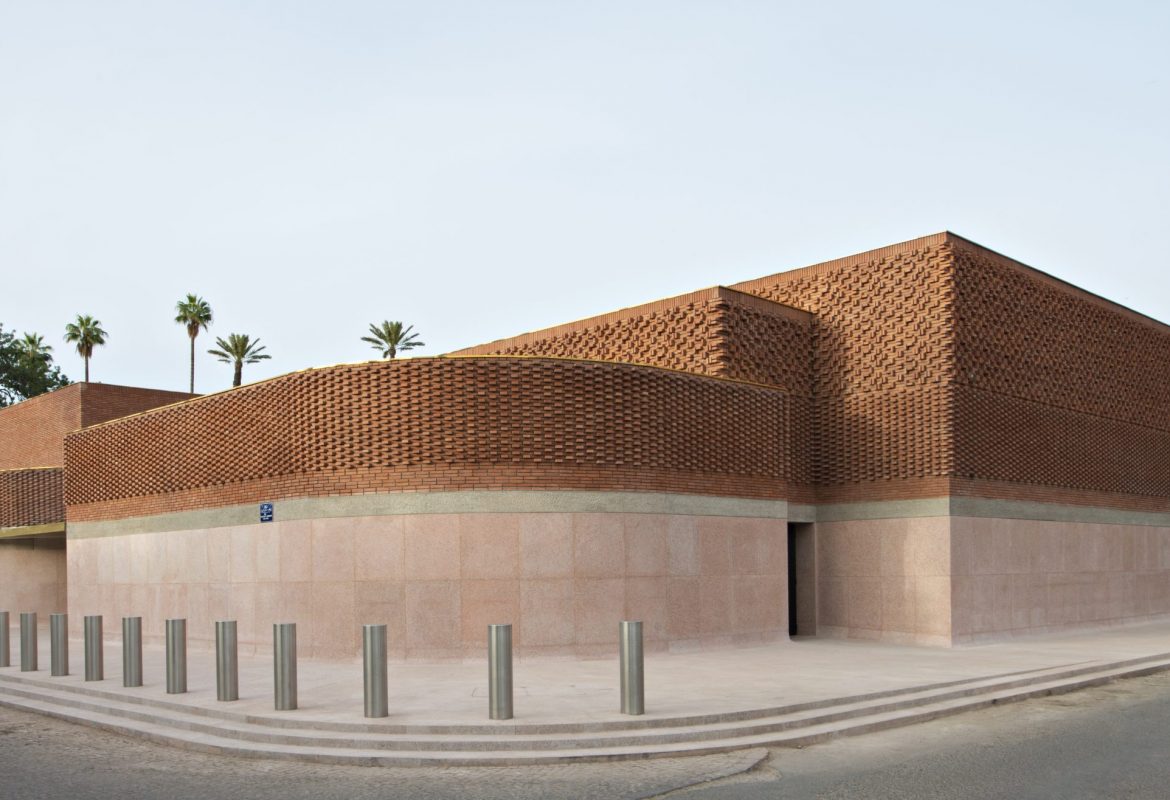 All projects
Delivery date

January 2017

Client

Fondation Pierre Bergé – Yves Saint-Laurent

Company

Bouygues Bâtiment International, BYMARO

Architect

Studio KO

Sustainable development

Local materials / insulated cavity wall / double glazing with solar protection / rainwater recovery

Location

Morocco
Yves Saint-Laurent Museum, a haute couture building
The Pierre Bergé/Yves Saint Laurent Foundation chose Marrakesh, the city where Yves Saint Laurent said he "discovered color," to build a museum for exhibiting the designs of the renowned couturier.
For this project, which was as haute couture as the works that were on display, BYMARO's teams had to meet the high expectations set by the client's team. The exterior façades consist of 250,000 traditional red Tétouan terracotta bricks, laid one by one, in such a way as to obtain a lace-like effect. The patio, featuring the impressive use of zellij tiles, in a multitude of green hues, showcases traditional Moroccan skills. The technical elements are tailor-made too, with specific equipment installed to ensure optimal protection for the textile works by maintaining constant temperature and hygrometric conditions.
More than just an exhibition and conservation space, the Yves Saint Laurent Museum in Marrakesh is also a buzzing cultural center. A temporary exhibition space focuses on contemporary design, anthropology and botany, while the remarkable building houses a research library, with over 5,000 works, an auditorium, a bookshop and a café.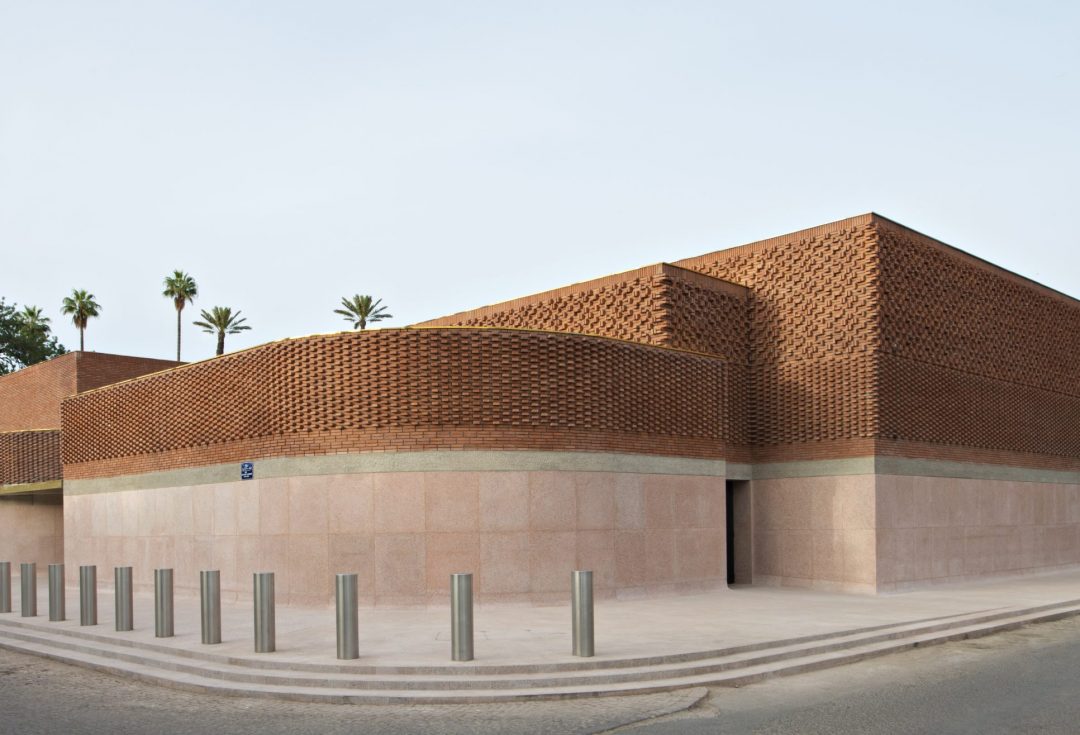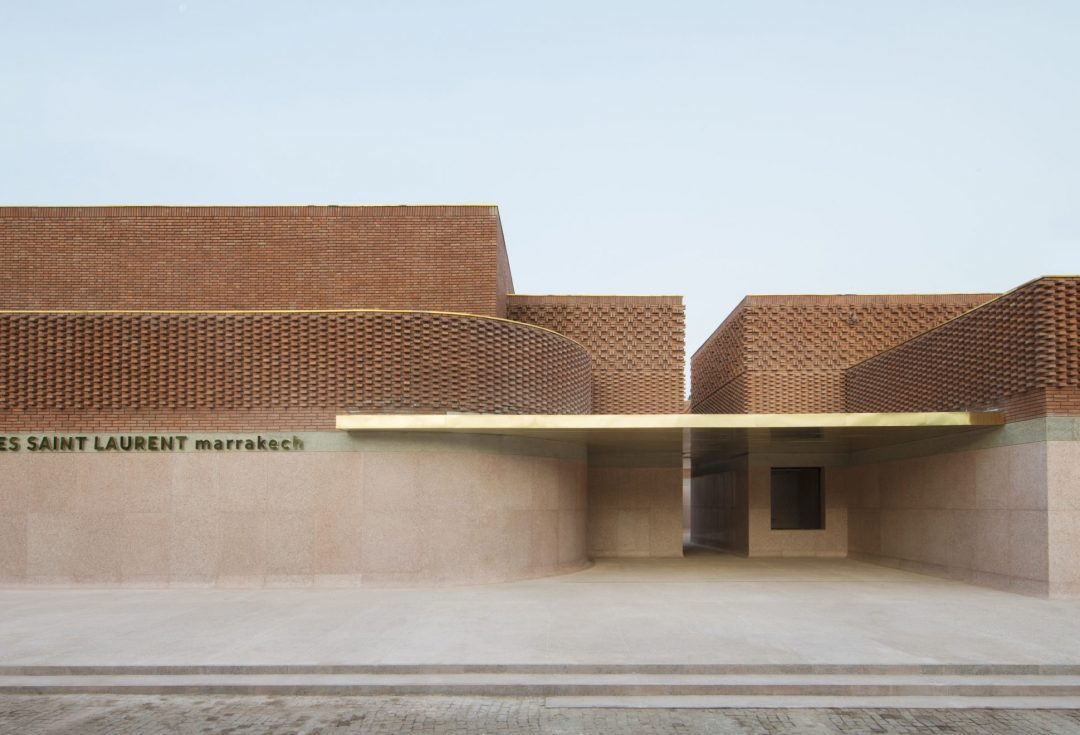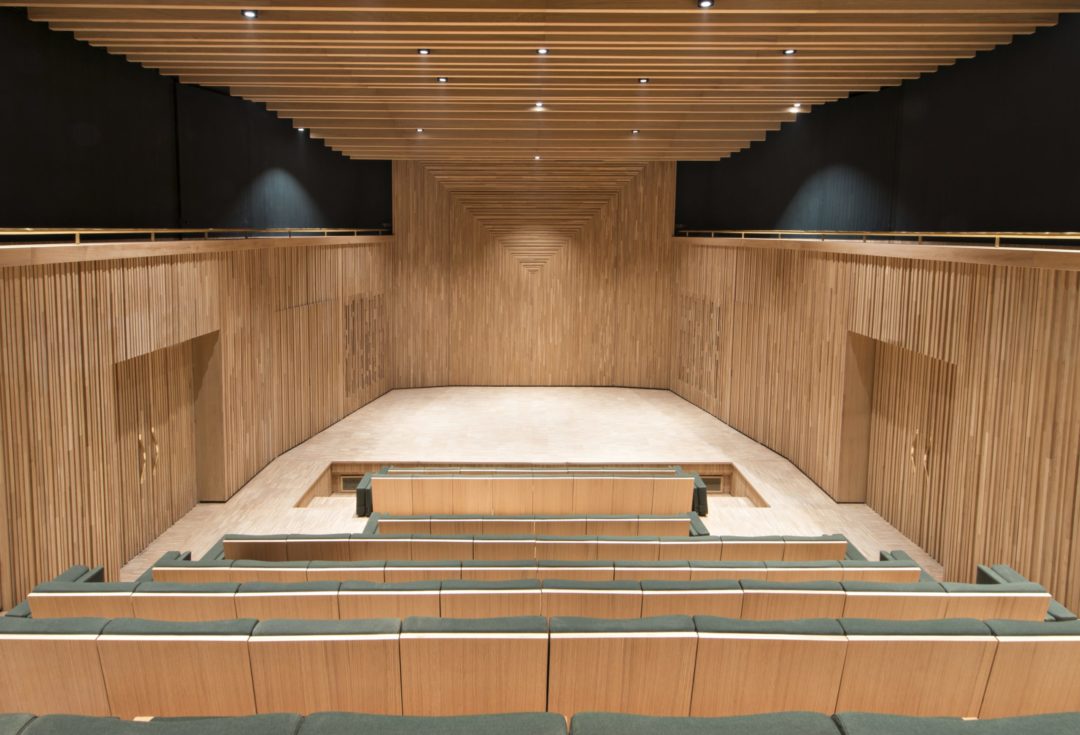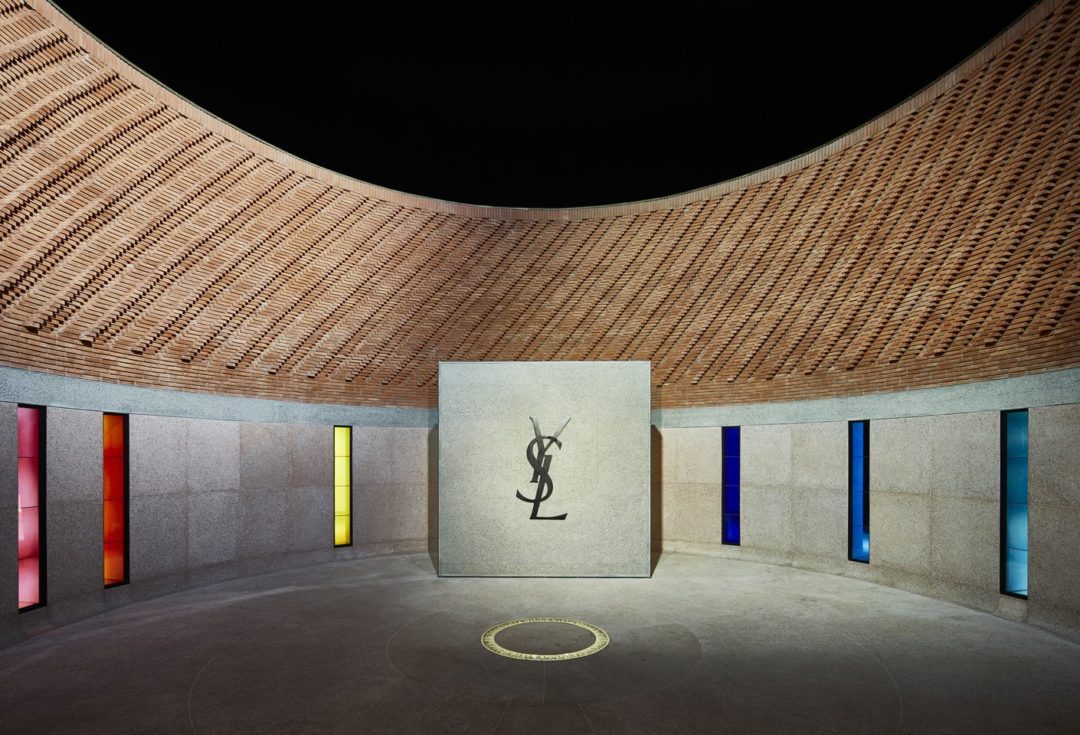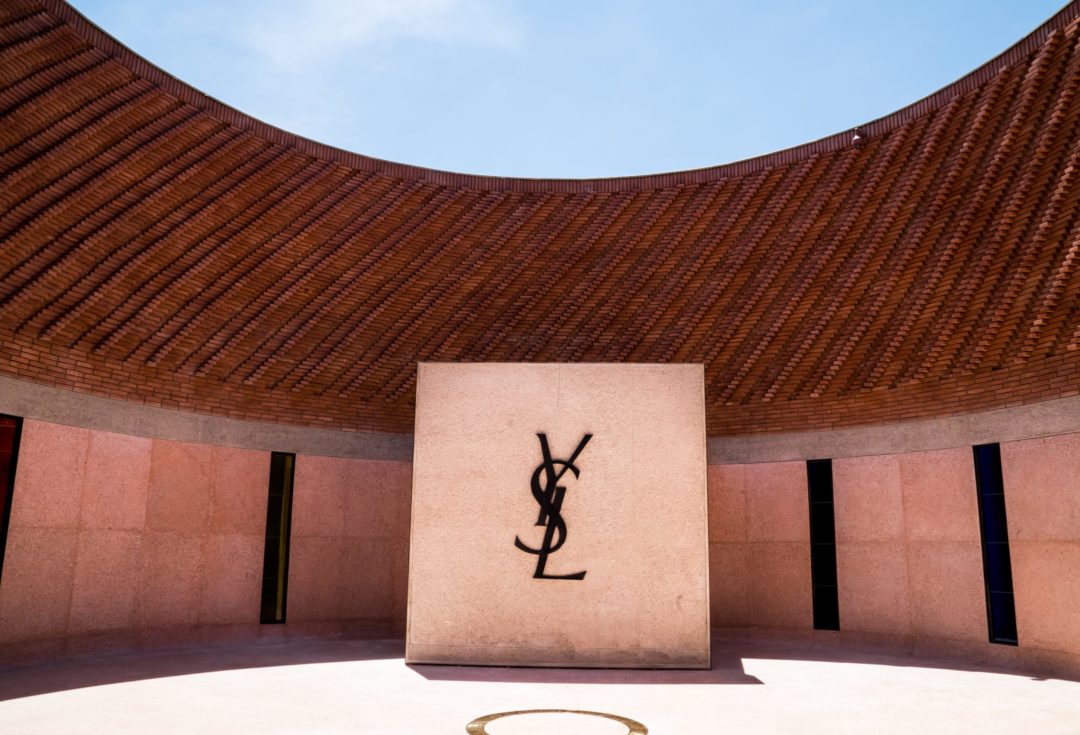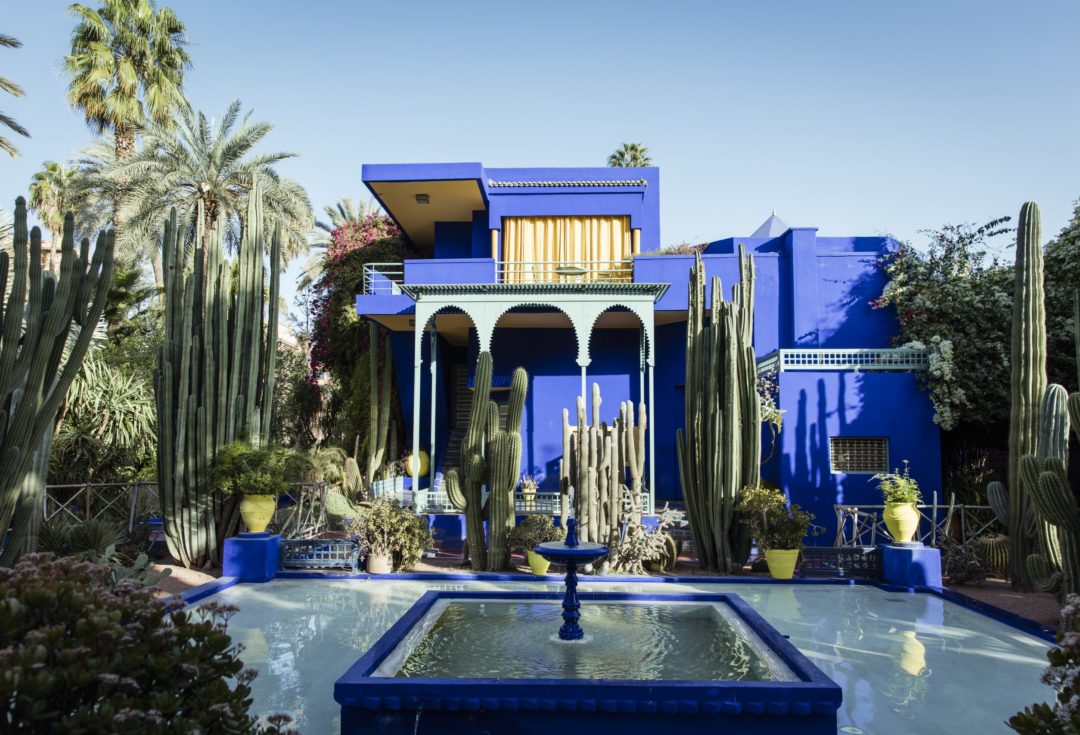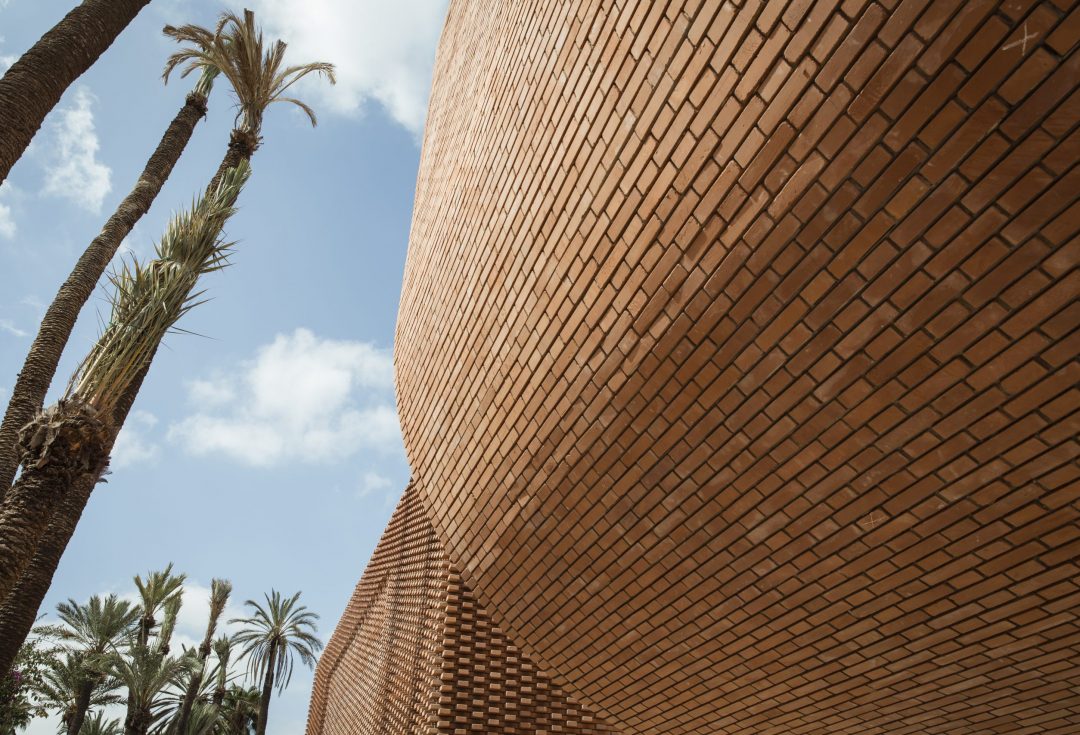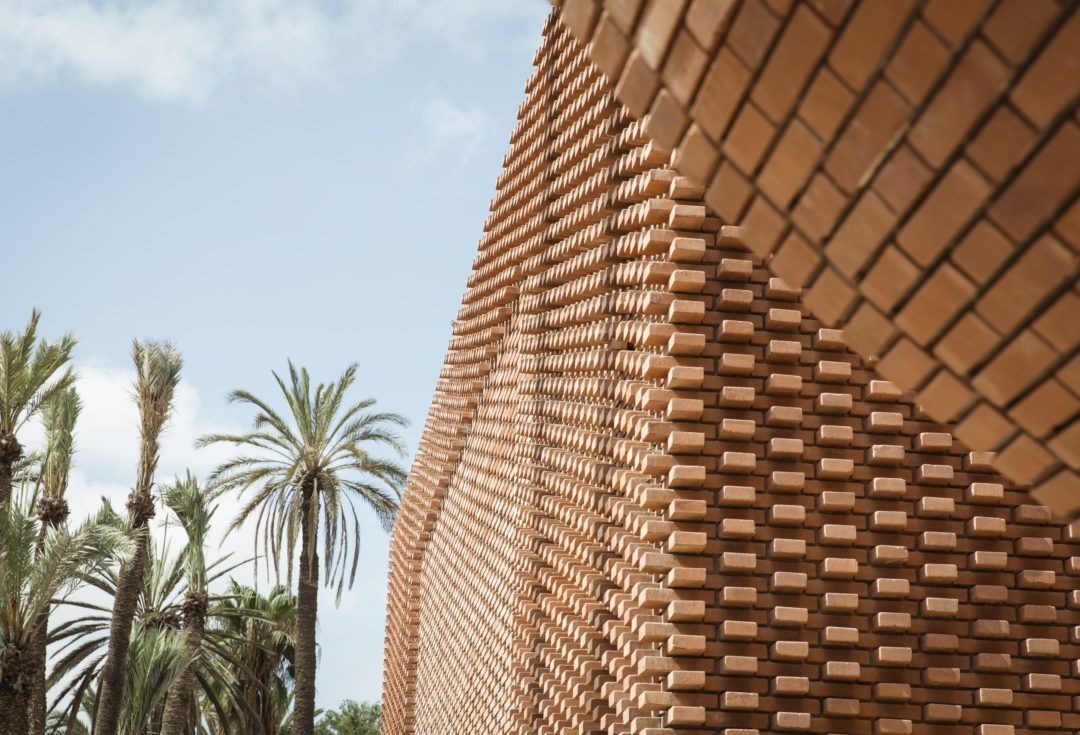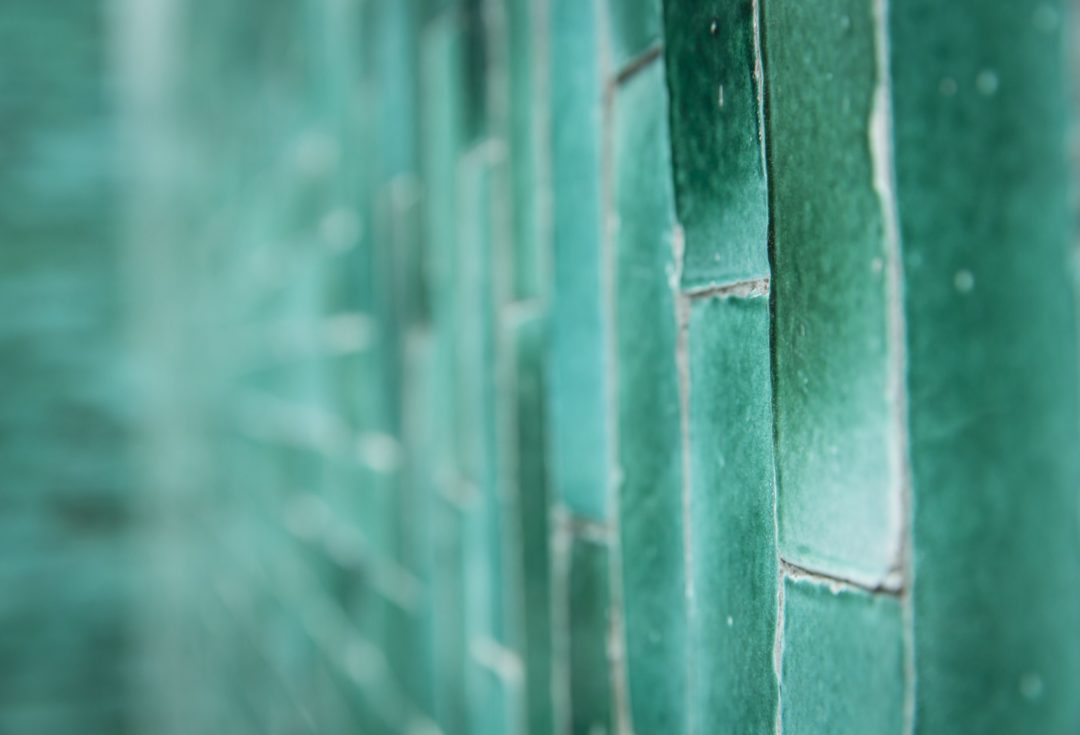 Expertise
BYMARO worked with leading experts in their respective fields such as acoustic and lighting specialists, developing technical solutions to manage the preservation of the clothes (constant hygrometry and temperature), used traditional materials and craftsmanship to compliment the construction methods of Morocco using zelliges, granito, and bricks, working with specialists in audio visual technologies to create a state-of-the-art auditorium. From the bricked- façade to the specialized wardrobes, each part of the museum was the subject of special attention, all supervised and approved till the end by M. Pierre Bergé.