C
a
n
a
d
a
Iqaluit airport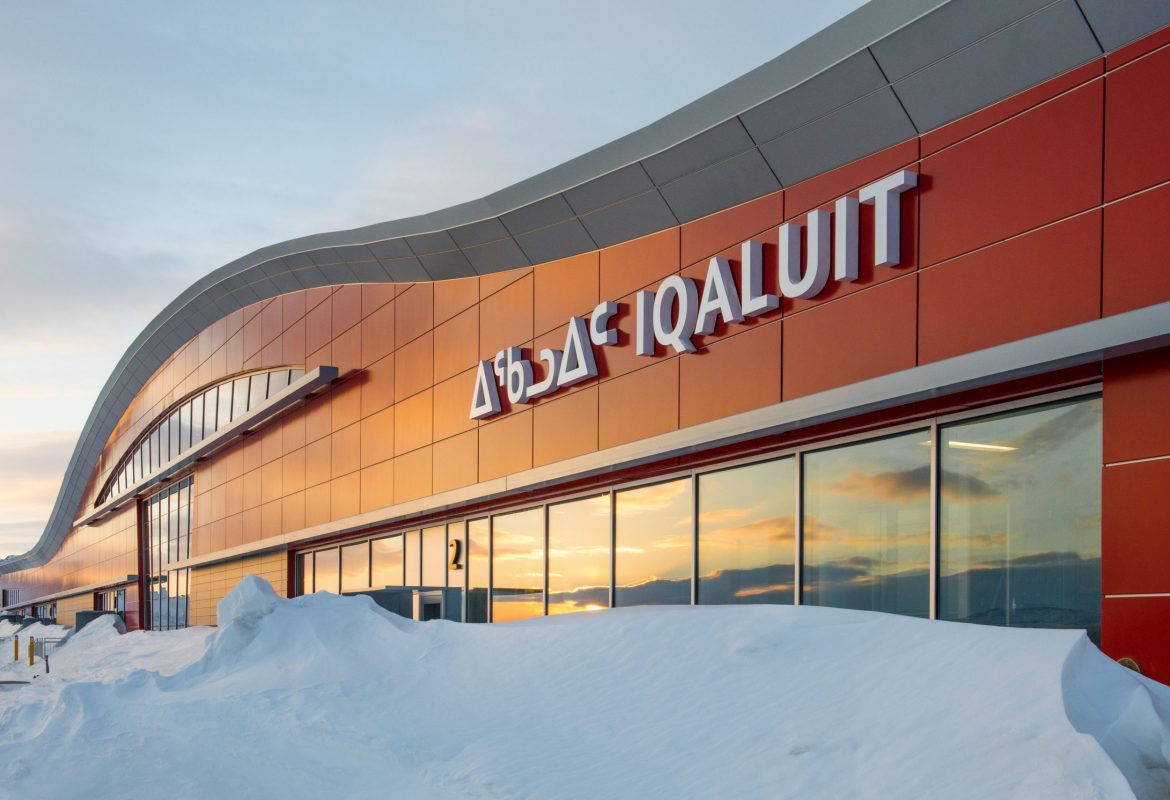 All projects
Delivery date

July 2017

Duration of works

48 months

Client

Government of Nunavut

Company

Bouygues Building Canada, Bouygues Bâtiment International

Certification

LEED

Location

Canada
An airport certified LEED
The Iqaluit airport located in the far north of Canada, in the territories of Nunavut, in the Arctic region is a 34-year public-private partnership contract covering the financing, design, construction, operation and maintenance of a new international airport terminal. The works, intended to increase the capacity of the airport, including: the construction of the new 108,000 sqft terminal and 48,500 sqft of services building, as well as the rehabilitation and extension of approximately 99 acres of runways and parking areas for planes and taxis.
Located in the largest territory in Canada, this airport plays a strategic role in civil and military aviation, the only mode of transport that can be used all year. It makes it possible to serve this territory as wide as Western Europe, which doesn't have a road network linking its 25 communities.
The airport extension project aimed to obtain LEED certification. An action plan has been put in place to meet environmental standards, with the aim of reducing the site's impact on the environment. The airport is the first building in Nunavut to achieve LEED certification.
99
acres of runway surface and parking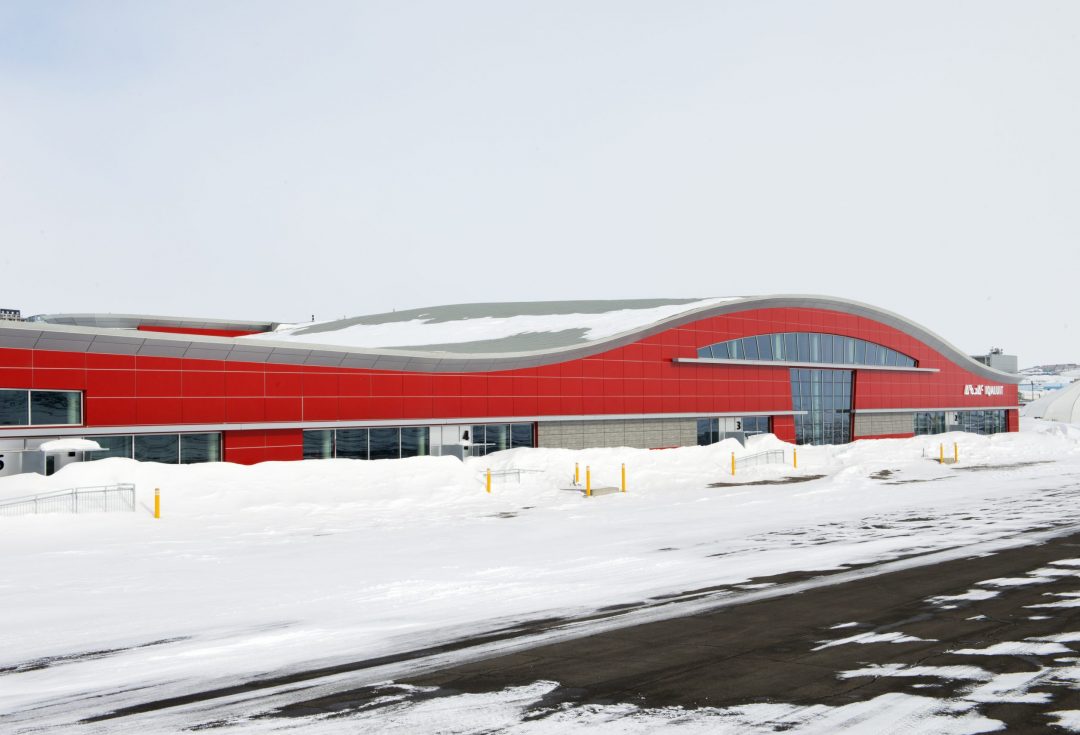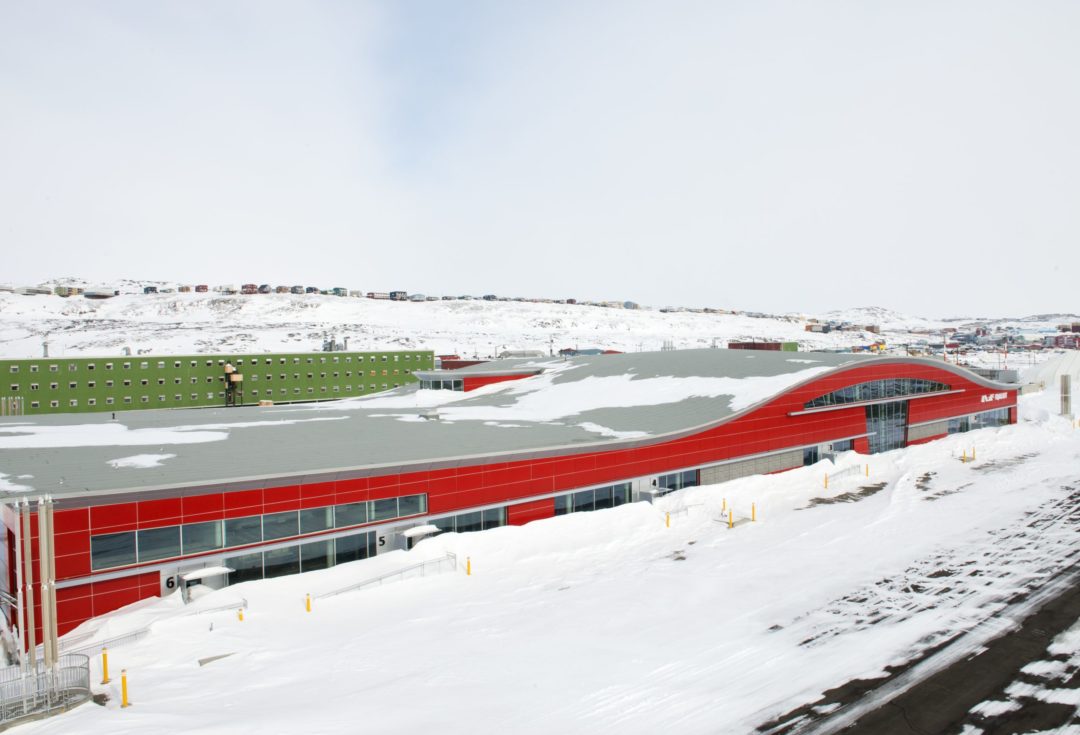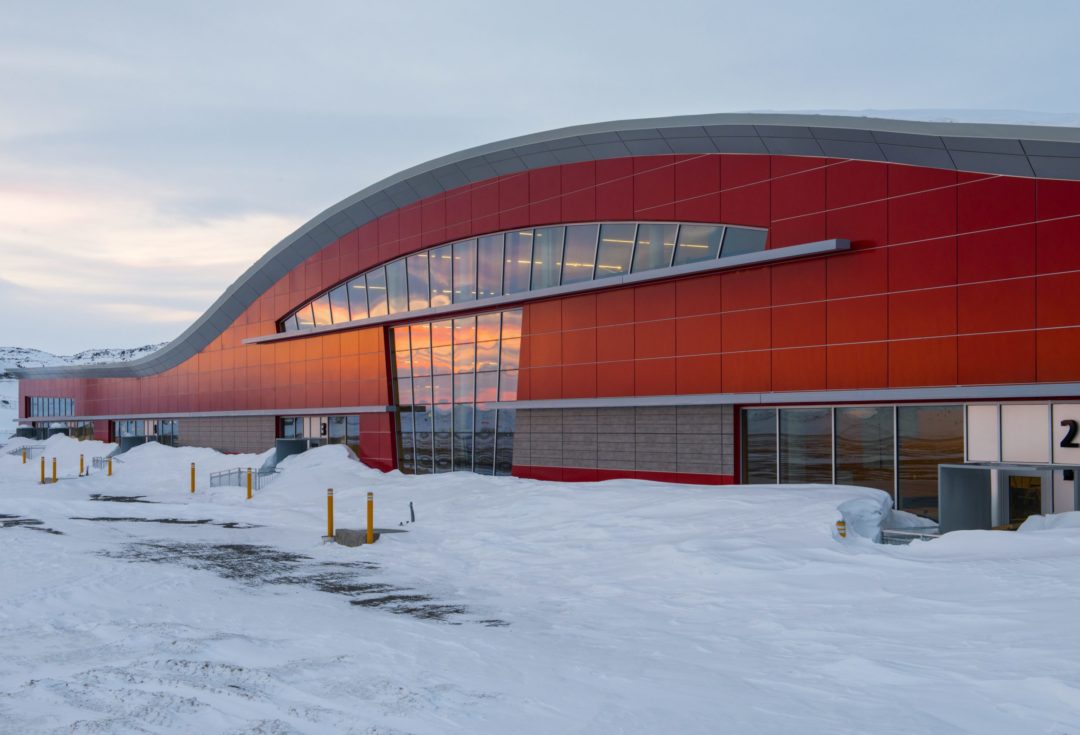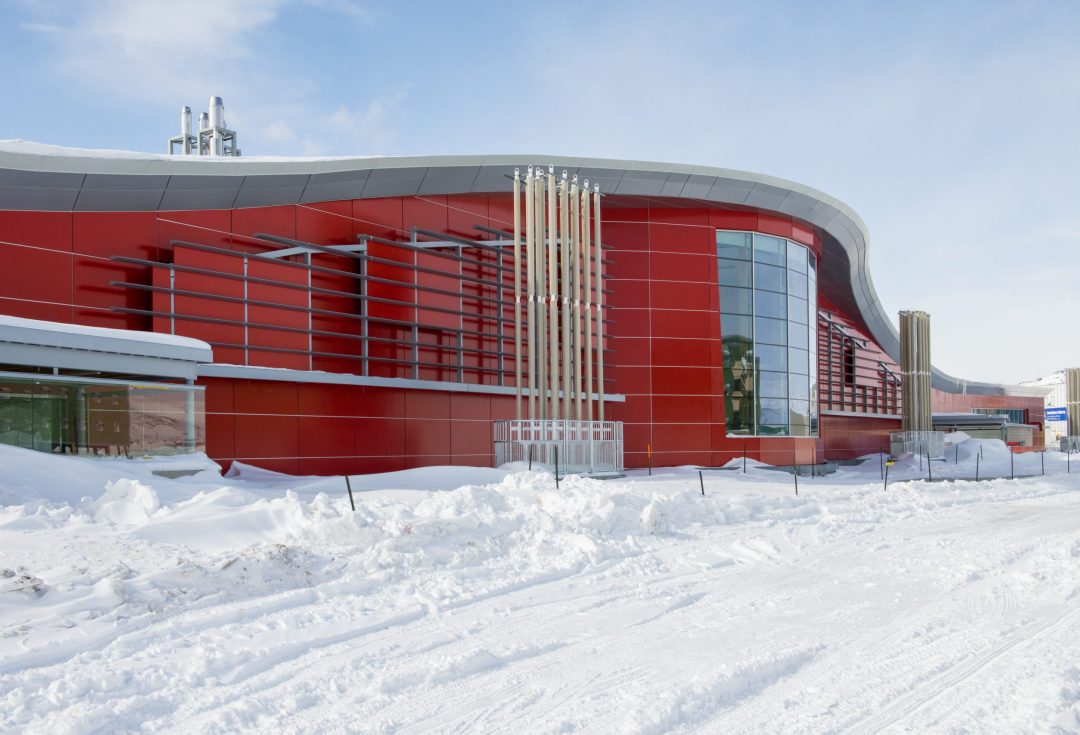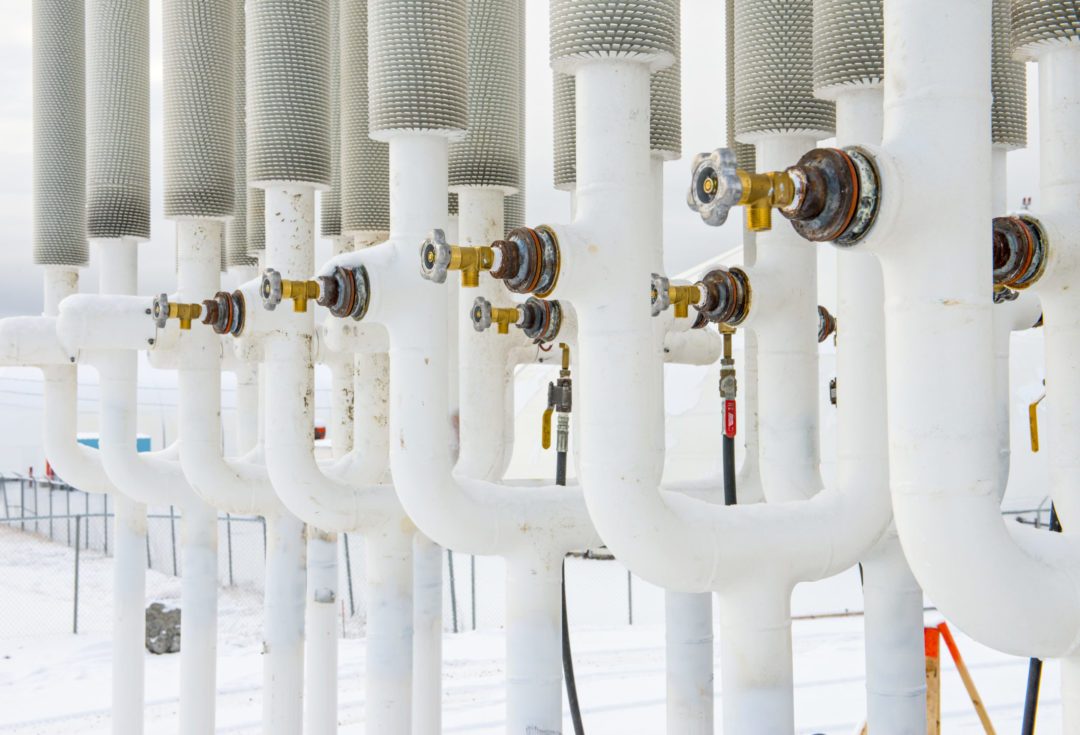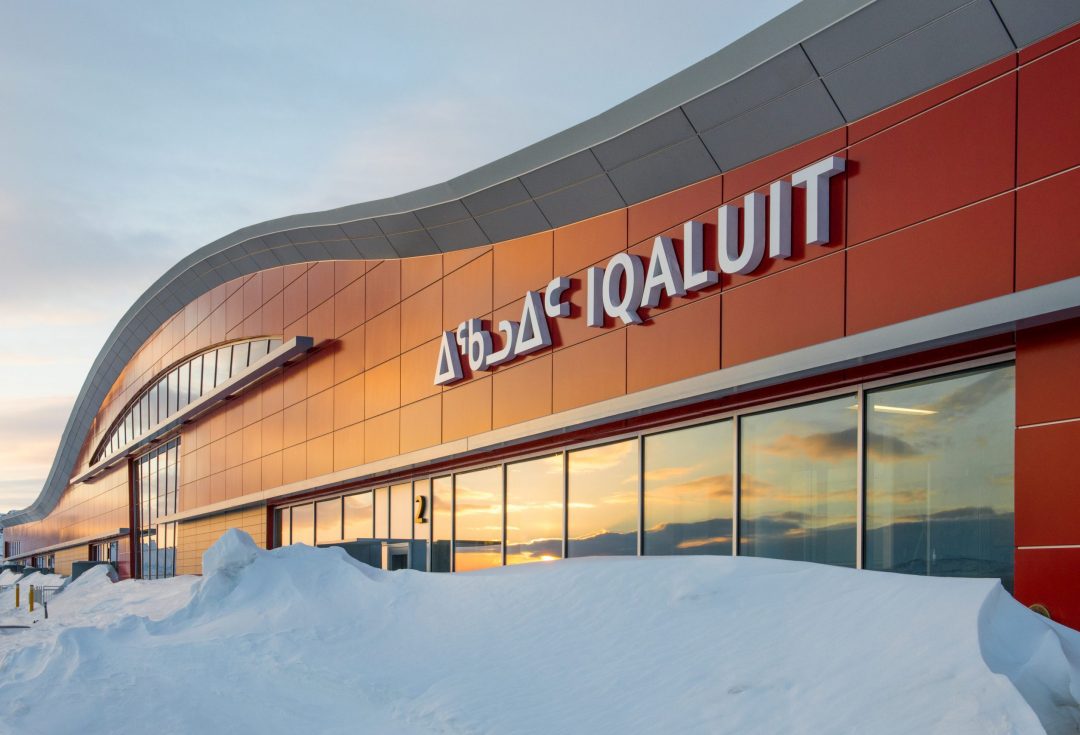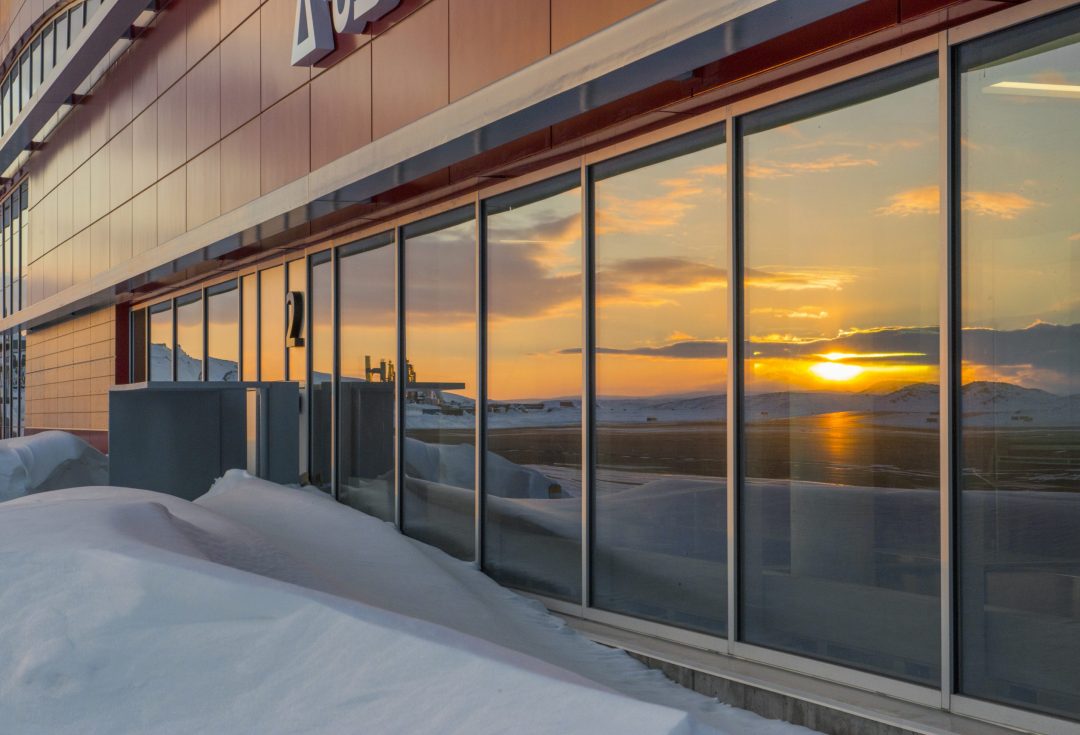 Expertise
This project was realized with particularities because of climatic conditions, a winter of nine months with three of them in obscurity and temperature below -31°F. The material delivery period has also been shortened so that the sea is not frozen.